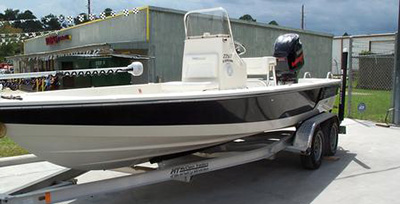 Over time and in the presence of harsh detractors, your boat can suffer. One of the first visible signs that your boat needs restorative care and maintenance is the lackluster appeal of its gel coat. This protective layer of your boat can fade, yellow or even strip over time, leaving your boat looking worse for the wear and far below its potential.
As the premier providers of gel coat restoration in Tomball, Hufsmith, Spring, and Harris County, TX, Northwest Fiberglass Inc. understands the heavy degree of work needed to maintain and restore a gel coat. We approach every boat with a vision of perfection in mind, and take the time to restore every square inch of your boat's façade so that it lives up to your demands for protection and aesthetic.
Our process
The gel coat restoration process is a multi-step one that requires proper care and attention at every junction. The process is usually a 2-part endeavor:
We remove the top layer of dead gel coat and any oxidation that might be present. Our professionals do this by hand, sanding with extremely fine-grit sandpaper to minimize the reduction of gel coat.
After the sanding process is complete, we use high-quality compounds and polishes to buff your boat back to an amazingly brilliant shine. Then, we provide a finishing wax that seals everything and create a luminous appeal.
No matter the size of your boat or the condition of its gel coat, know that our professionals will approach it with care. When we're done, we guarantee a boat that sparkles and shines for all its worth.
Contact us
For more information about our fiberglass and metal flake repair capabilities as it applies to gel coat restoration in Tomball, TX or to obtain an estimate on services for your specific vessel, contact us today by calling 281-290-0000. No matter the damage to your gel coat, we're confident in our ability to restore it to a like-new condition!